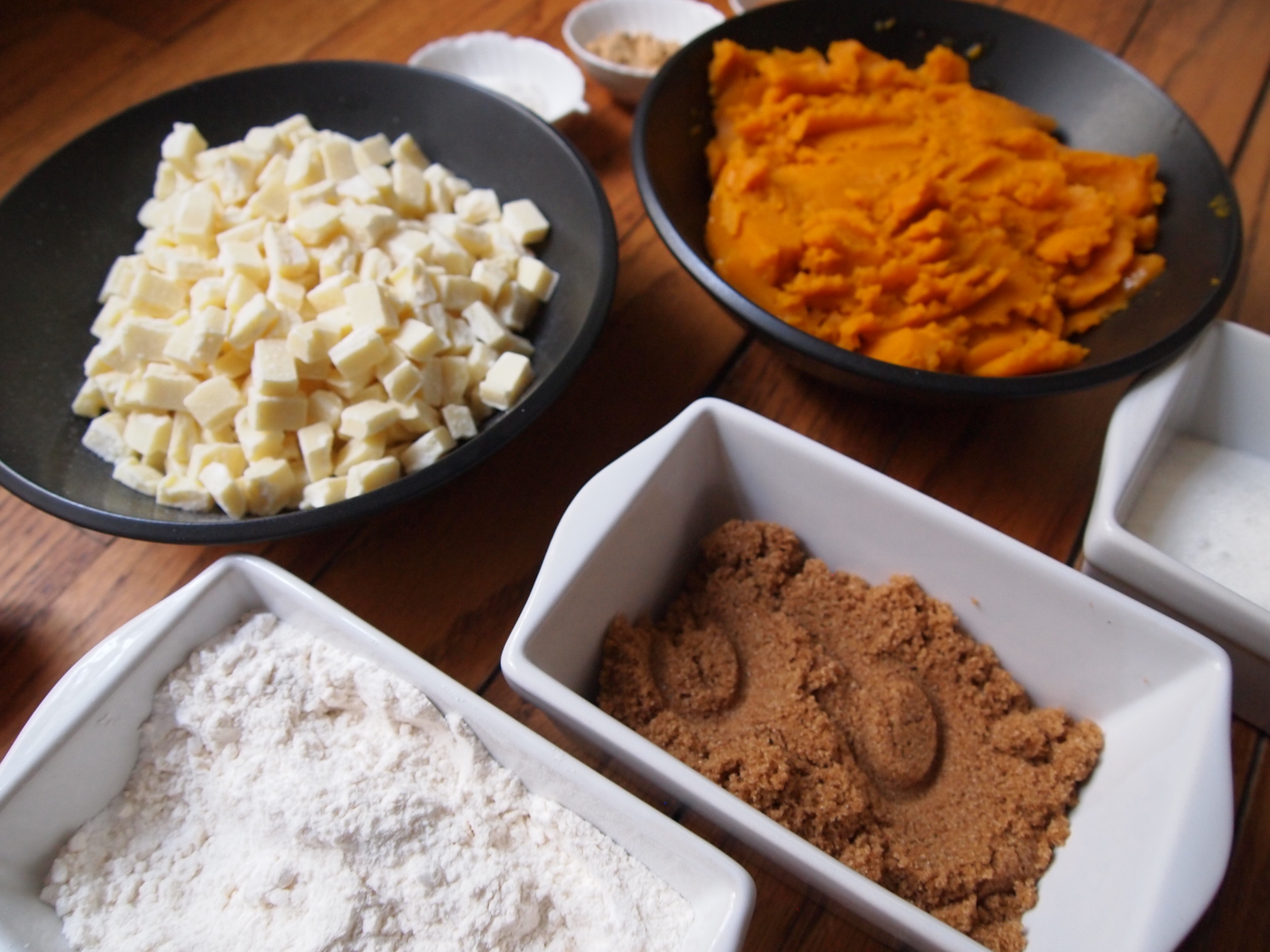 Ingredients:
2 cups flour

1 teaspoon baking soda

3/4 teaspoon salt
1 1/2 teaspoons cinnamon
1/2 teaspoon ginger
1/4 teaspoon nutmeg
1/4 teaspoon cloves
1 cup unsalted butter, melted
3/4 cup sugar
1/2 cup brown sugar
1 egg
2 teaspoons vanilla exract
1 cup canned pumpkin puree
1 package (12 oz.) white chocolate chips
It never truly feels like fall until you cook something pumpkin, don't you think? Well, last week, I did just that! And, thanks to my cooking ambitions (or nature...), Houston cooled off right in time. I loved this recipe so I wanted to share with you... Enjoy!
Directions:
Prepare a 9" x 13" pan by lining it with parchment paper, or greasing it with bit of butter. Preheat oven to 350*F.
In a large bowl whisk together the flour, baking soda, salt and spices and set aside. In another large bowl whisk together the melted butter and sugars. Add the egg, then vanilla and pumpkin and blend together well with the whisk (no need for an electric mixer).
Pour the bowl of dry ingredients into the bowl of wet ingredients, add the white chocolate chips and blend together with a spatula or wooden spoon just until fully incorporated.
Scoop the batter into the prepared pan and spread it evenly in the pan.
Bake 25-30 minutes, or until it appears set and a toothpick inserted in the center of the pan comes out clean. Cool fully, then cut into bars as desired.